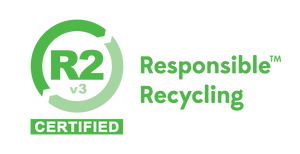 Novetta Wireless Achieves R2V3 and ISO Certification
Novetta Wireless Achieves R2V3 and ISO Certification
Novetta Wireless is pleased to announce that we have successfully achieved R2V3 and ISO certification, demonstrating our commitment to maintaining the highest standards of quality and environmental responsibility.
R2V3 Certification is the most rigorous and comprehensive standard for responsible recycling practices in the electronics industry. It requires companies to implement a strict set of policies and procedures to ensure that all electronic devices are disposed of safely and securely, while minimizing their environmental impact.
The certification process involves a thorough evaluation of our facilities, processes, and practices by an independent third-party auditor. We are proud to have passed this rigorous evaluation with flying colors, demonstrating our commitment to responsible recycling practices.
In addition to our R2V3 certification, we have also achieved ISO 14001:2015 certification. This international standard specifies the requirements for an environmental management system, providing a framework for companies to manage and reduce their environmental impact.
This certification demonstrates our commitment to minimizing our environmental footprint and continuously improving our environmental performance. We believe that businesses have a responsibility to protect the environment, and we are committed to doing our part.
At Novetta Wireless, we take pride in our commitment to responsible recycling practices and environmental sustainability. We believe that achieving these certifications is a testament to our dedication to excellence, and we will continue to uphold these standards in everything we do.
If you are looking for a trusted partner for responsible electronic device recycling, look no further than Novetta Wireless. Contact us today to learn more about our services and how we can help you meet your recycling needs while minimizing your environmental impact.
---